AnyList Recipe Import Browser Extension Installation Guide
Need instructions for a different browser?
Google Chrome
Step 1
Click the button below to view our extension on the Chrome Web Store.
---
Step 2
Click the Add to Chrome button on the Chrome Web Store page to install the extension.

---
Step 3
Click the AnyList button in the Chrome toolbar while viewing a recipe web page to import the recipe.
If you don't see the AnyList icon in your toolbar, click the puzzle icon to open the Extensions menu and select AnyList Recipe Import to import the recipe. You can click the pin icon to add the AnyList icon to your toolbar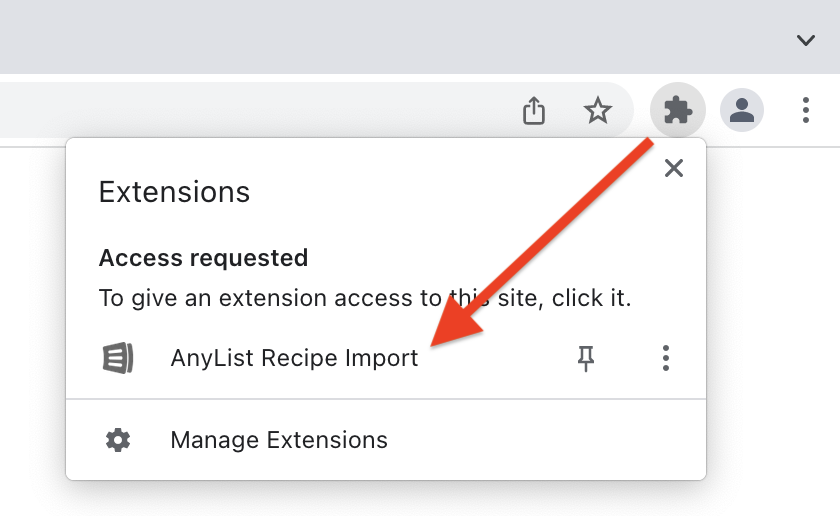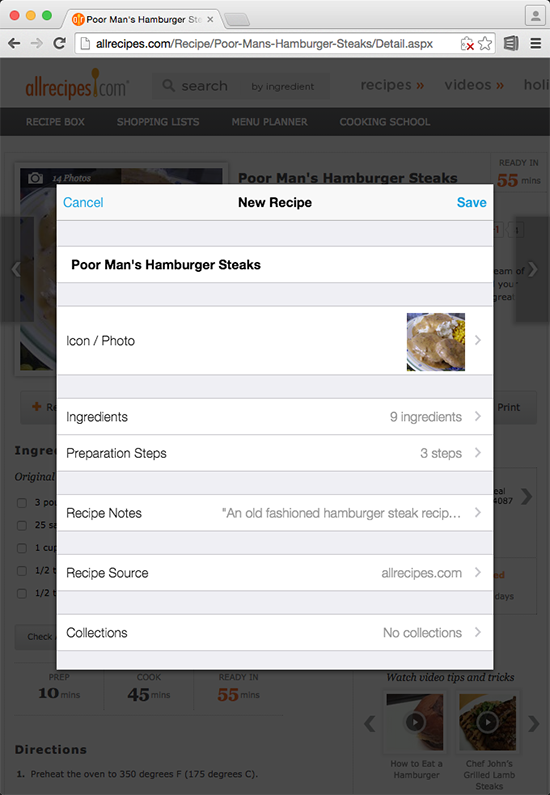 ---