AnyList Recipe Import Browser Extensions
The AnyList Recipe Import Browser Extensions allow you to import recipes directly into AnyList while browsing the web from your Mac or PC.
We provide extensions for Google Chrome, Apple Safari, Mozilla Firefox, and a bookmarklet for Microsoft Internet Explorer and other browsers.
Once you've installed the browser extension, simply click the AnyList icon in your browser toolbar to import a recipe and save it to your AnyList account.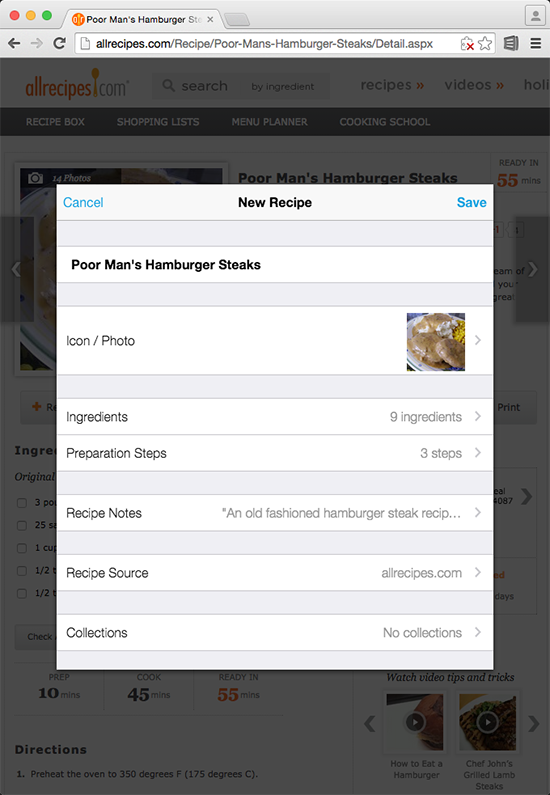 Use of these browser extensions requires the purchase of AnyList Complete, an upgrade that unlocks the full power of AnyList.
---