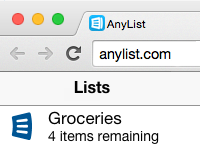 AnyList for Mac & PC
Use our Mac and web apps to access AnyList from your Mac or PC. Changes are instantly synced with your iPhone and iPad.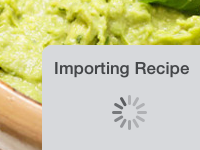 Recipe Web Import
Save recipes from popular websites and blogs directly into AnyList from your web browser on iOS, Mac, or PC.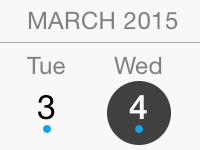 Meal Planning
Plan your meals for the coming weeks on a calendar, then easily add ingredients for upcoming recipes to your shopping list.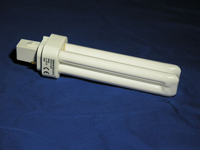 Item Photos
Add photos to list items to keep everyone on the same page and make sure the right item is purchased.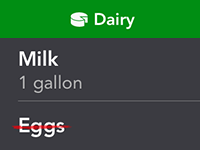 Themes
Show your style by customizing the look of your lists with multiple fonts, colors, and textures.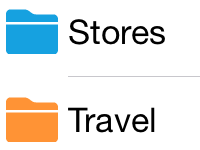 List Folders
Stay organized by creating folders to group related lists.