Use AnyList on Your Mac or PC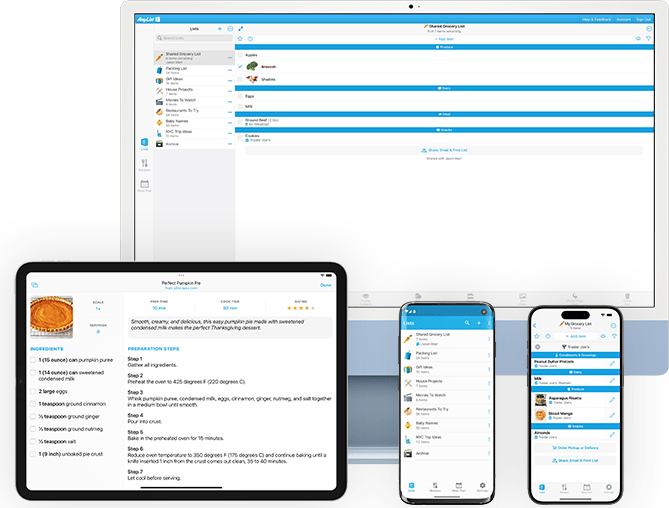 AnyList for the Web gives you full access to AnyList on any Mac or PC with a modern web browser. Plan a big shopping trip from the comfort of a large screen and full-size keyboard, quickly add items to a list without needing to pull out your phone, import recipes directly from popular websites and blogs, and create a meal plan from your recipe collections.
As with all versions of AnyList, changes are instantly synced across all of your devices. Make a change on your computer, and it'll show up on your iPhone and iPad in a few moments.
AnyList for Mac provides quick access to AnyList on your Mac, with an app that you can put in your Dock, and the ability to bring AnyList to the front with a global keyboard shortcut.